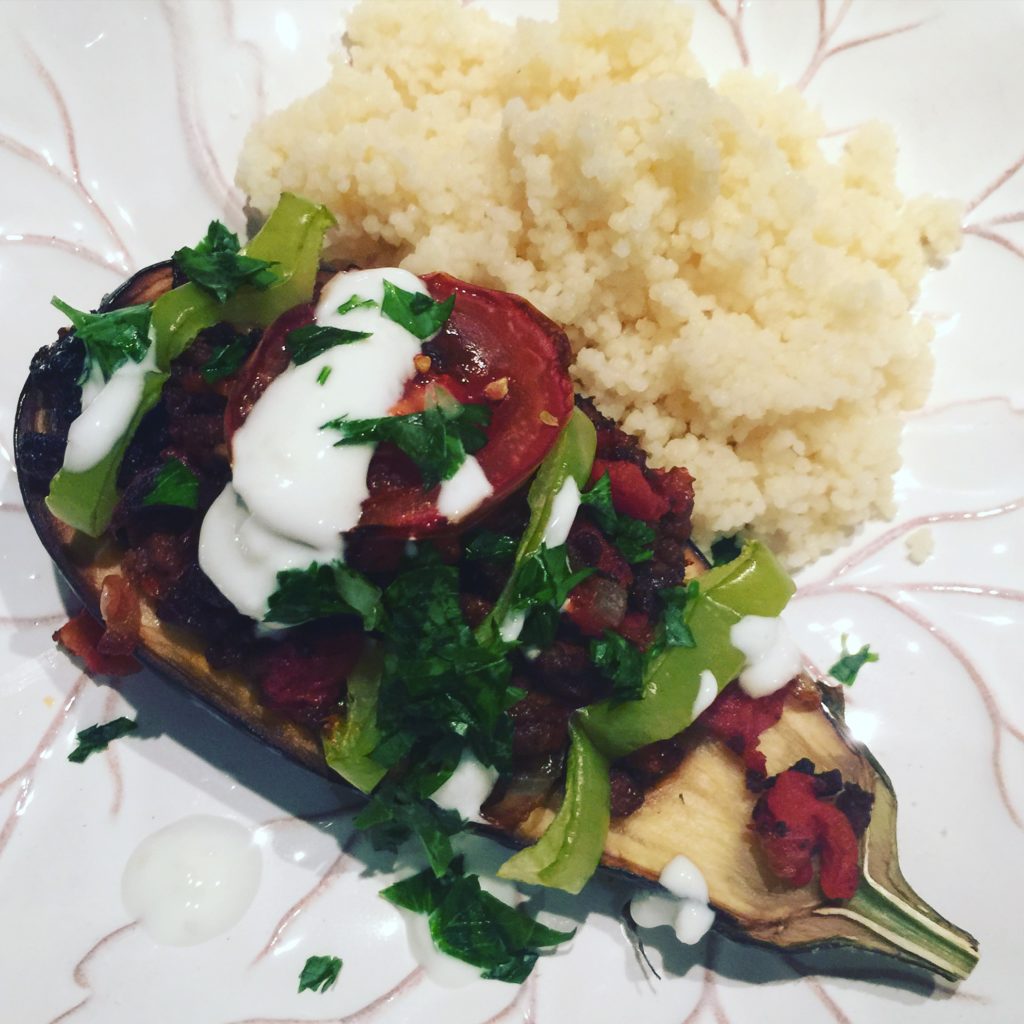 The first time I had stuffed eggplant was near Cappadocia in Turkey. We were having a cultural immersion dinner. It was a much oilier version, but still it was progress for me on the eggplant front. Our host lived on a little hill; her 'house' was a collection of little stone buildings and outdoor spaces. There was an outdoor eating area under grape vines, but it was too chilly. We ate in a little one room building with big windows and sitting pillows. She served us with her well-worn hands (probably unwashed too). Afterwards, she plied us with some knitted gloves we were told she made. I believe it since they looked like something my great aunt Ruthie would make at the senior center. Of course we bought some. They're down in the basement somewhere. I was going to take a picture of her with my daughters before we left and she went about covering her face. Our guide explained that she can't have her face photographed and suddenly I felt intrusive and said no worries I will just take pictures of the house. But I think back and maybe she did want her picture taken with her face covered. I hadn't asked.
Oven 350º.
Mix Plain yogurt, lemon juice, garlic, salt.
Mince parsley.
Brown 1lb ground beef, 1 small diced onion, cumin, salt, pepper, 14.5oz diced tomato
Cut baby eggplants in half (I used 4 for 8 halves), take a few strips of skin off with peeler, scoop out seeds, brush with olive oil, bake 10 minutes.
Slice cubanelle pepper into strips. Microwave 2 minutes.
Stuff with meat, top with tomato slices and cubanelle pepper slices.
Broil until a little browned and bubbling.
Make Cous Cous.
Top with yogurt and parsley.